Go back to news listing
The Badlands Community Facility Reopens March 8 with a Modified Approach
Posted on Mar. 5 2021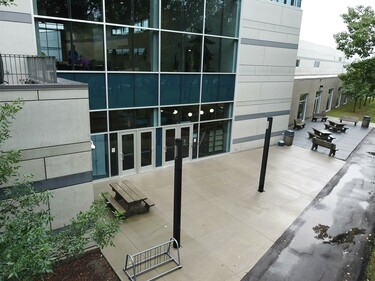 Late March 1, 2021 the Province of Alberta announced easing of restrictions under Step 2 of the Path Forward Plan. Step 2 includes updated health measures for indoor fitness. The staff at the Badlands Community Facility (BCF) have worked through the new measures, resulting in a modified reopening plan at a reduced entry fee.
The BCF will reopen on a modified schedule beginning March 8, 2021. Users can expect the following during Step 2:
Facility will be open for Monday – Friday from 3:00pm – 8:00pm; Closed on Saturdays and Sundays until further notice. This aligns with the times most users were in the facility in the past year.
Online reservations will be made available for users to reserve their time as of Friday, March 5 at 1:00pm
Members will be able to phone the BCF as of Monday, March 8 between the hours of 1:00pm – 8:00pm to reserve their fitness time
Reservations only; drop-in use is not permitted in Step 2
Field house is only available for bookings in Step 2
Youth groups to a maximum of 10 (including coaches/instructors) are able to book the field house
Physical distancing of 3 metres is required at all times when in the fitness areas and field house
Masks must be worn while in the facility and during low-intensity fitness
Low intensity individual and group exercises are now allowed without a trainer.

Low intensity fitness includes activities not focused specifically on cardio, that have a low depth and rate of respiration.

High intensity activities are permitted for one-on-one or one-on-one household training only, with a trainer.

High intensity fitness is often focused on cardiovascular activities that have a high depth and rate of respiration.
Examples include: bodybuilding/heavy weightlifting, aerobics, rowing, Zumba, bootcamp, circuit training, cross fit, dance fitness, high intensity interval training, kickboxing, spin, power yoga,

The full breakdown of the restrictions can be found on the Enhanced Public Measures page on the Government of Alberta's Website
Participants are reminded to take the AHS Self-Assessment Tool prior to entering the facility
"We will offer a daily admission rate of $5.00 to account for the restrictions in place," shares Darren Goldthorpe, Manager of Recreation, Arts and Culture. "If a member sees more value to use their membership than paying the $5.00 daily rate, they have the option to reactivate their membership. We are truly excited to get staff back to work and allow the community back into the facility for their physical and mental wellness."
Members are reminded that their membership passes will continue to be on hold until they wish to reactivate. Options for low-intensity fitness classes like yoga are being explored and will be updated on Drumheller.ca.
As of Monday, the Drumheller Public Library will also have the following services available
Monday through Friday curbside pick-up from 2:00pm – 3:00pm
In-library access Monday through Friday from 3:00pm – 6:00pm
Curbside pick-up Saturdays from 2:00pm – 6:00pm
The Badlands Community Facility information desk: 403-823-1370
Online Reservation Portal
Supporting Documentation 
Enhanced Public Health Measures