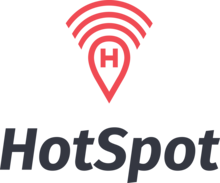 The Town of Drumheller is partnering with HotSpot to roll out a trial period for a paid parking program in specific areas throughout Drumheller. Annually, the paid parking program will be implemented from May 1 to October 31, from 9:00am until 9:00pm daily. On-street paid parking time will be limited to two hours for both residents and visitors. This program will improve parking availability and generate revenue to assist with upgrades and infrastructure maintenance throughout the Drumheller Valley. 
The paid parking program trial period will begin on October 2, 2023, and will operate until October 31, 2023. Residents and visitors will begin to see paid parking signage installation taking place beginning on September 18, 2023, and carrying on until October 2, 2023. 
Throughout the paid parking program trial period, Drumheller Municipal Enforcement will not be providing fines to those who have not paid for parking.
All residents are eligible to apply online for a Residential Parking Permit!

 

We want to hear your questions and feedback! Feedback provided will be taken into consideration moving forward throughout the implementation of the program.
For questions about the paid parking program, please contact:
Town of Drumheller 
Emergency and Protective Services 
403-823-1363 
protectiveservices@drumheller.ca