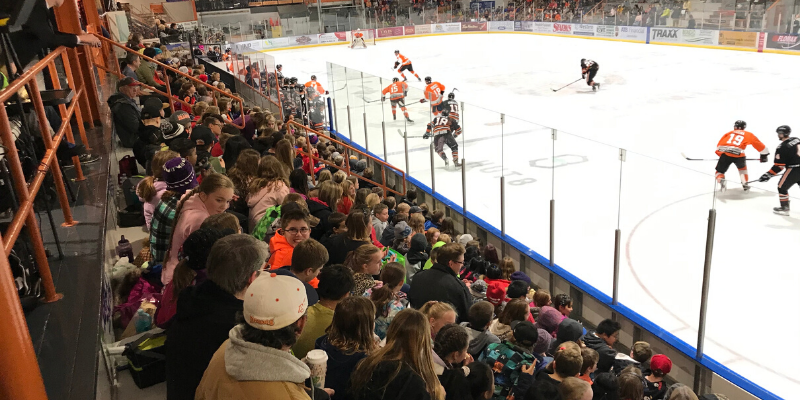 The Drumheller Memorial Arena offers something for all ages, from leisure skating, competition skating, and league skating, to watching the Drumheller Dragons, our local Junior "A" Hockey team in action! 
Popular Links
Memorial Arena
Standard-size 85 foot wide x 200 foot long rink
Seating capacity of 1800
Additional standing room for 444
5 dressing rooms
Stage for commentary, including a PA system
Concession and Valley Brewing Patio Bar available during Drumheller Dragons games
Ice rentals available. Bookings at the Drumheller Memorial Arena are taken Monday through Friday from 8:30am - 5:00pm. Bookings must be made 48 hours in advance. 
Physical Address 
100 Riverside Drive West
Drumheller, AB T0J 0Y2 
Mailing Address 
224 Centre Street,
Drumheller, AB T0J 0Y4 
Phone: (403) 823-1370