Go back to news listing
Recap of the 2021 Policing Survey with Drumheller RCMP Staff Sergeant
Posted on Oct. 12 2021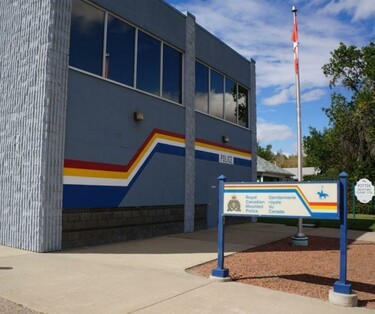 "Hello All,
Please find enclosed the 2021 Annual Policing Priorities Survey Results, and below I wish to address some of the questions / concerns that residents brought up.
I think to start off our media release, we could do a quick summary of our Survey Results with the Highlights of Survey Results:
191 respondents, broken down as set out in the attachment;
Policing Priorities Identified, in order of highest to lowest:

Illegal drug trade;
Crimes against persons (Family Violence);
Property Crime;
Impaired Drivers;
Increased Focus on Repeat / Habitual Offenders;
Police Visibility / Community Engagement / Youth Engagement;
Traffic Enforcement;
Public Safety (parks et al);
Questions / Concerns / Suggestions that were brought up:
Home property crime seems to be on the rise, when calling the police, this writer would like to see a prompter police response, more thorough investigation, follow up on reports, and any suggestions for home owners to consider:
As a victim of crime, I understand you may feel as though home property crime rates are going up, and that is completely understandable.  Overall, our 2020, 4th quarter stats show our home and commercial property crime is down 22% from 2019, and we attribute this to the amazing work of our detachment members including our General Duty first responders, Crime Reduction Unit (CRU), Municipal Traffic Unit and General Investigation Section (GIS).  The uniform members have each been assigned specific communities which they are responsible for conducting enhanced patrols via our Community Engagement Priority focusing on traffic enforcement and school engagement (as allowed by current public health orders).  The team continues to work to develop better relationships amongst our partner agencies such as our Municipal Bylaw and Community Peace Officers (CPO) County of Kneehill, Starland, Wheatland, and Stettler CPO's, Sheriffs, and Fish and Wildlife to name a few.  The team also conducts regular curfew / court-imposed release condition checks on the area's habitual offenders and work closely together with our District and detachment CRU teams, Alberta Gaming, Liquor and Cannabis (AGLC) and specialized units from Edmonton and RCMP Headquarters, and the Alberta Law Enforcement Response Teams (ALERT) from Calgary and Red Deer;
We are always striving to provide the best service possible and so if you ever have a concern with response time, thoroughness, and receiving updates on your investigation, our management team is more than happy to discuss with you how we can increase our service delivery to address your specific concerns, as well as provide a better service to future victims of crime;
Some tips for home and business owners can be found at the following link: 

We can't stress enough the importance of reporting all crimes, no matter how small.  This is huge for us, particularly in conjunction with our Crime Mapping, which can be found at link:  https://crimestoppers.ab.ca/crimemap/ (ensure you are using the Google Chrome browser)  We incorporate this important tool in determining specific patrols to hot spot areas to increase our chances of catching criminals in the act;

As a team we are also looking forward to getting involved with the area Community Business Association to work together to implement crime reduction strategies;
It concerns me that (there are) known drug houses (in our neighborhoods) & nothing is ever done about it and I rarely see RCMP drive by to even patrol the area;
Your concern is our concern, and we want to hear about homes in your neighborhood or otherwise where suspicious activity and even drug trafficking is happening.  We can certainly do a better job of showing an overt (marked cruiser) presence in these neighborhoods and we are striving for this.  Also, keep in mind that often times, when we are gathering evidence to execute a search warrant under the Controlled Drugs & Substances Act (CDSA) or Criminal Code of Canada (CCC), we use more covert (plainclothes) police techniques to obtain grounds for arrest, search and seizure;
Our CRU team is hard at work with our uniform and other plainclothes members, Bylaw, CPO's, COP, and Rural Crime Watch identifying local residences where drug trafficking, production, fencing of stolen property, or processing stolen copper is occurring.  We need the community's help to be our eyes and ears and report all suspicious activity – your complaints are vital, and often times we are able to incorporate your information into our grounds added to our Information to Obtain (ITO) Affidavits to search a person, place or vehicle;
If people wish to remain anonymous, they can contact Crimestoppers at 1-800-222-TIPS (8477) and we can incorporate this information into our search warrants as well;
We are working with our Town Bylaw and Community Peace Officer, and where appropriate, the Health Inspector to ensure dilapidated homes are not having habitual offenders inhabit them to conduct criminal activity;
Residents also have the ability to report residences of concern to the Safer Communities and Neighborhoods (SCAN) Unit, and the link to their website is: https://open.alberta.ca/dataset/2b042e9c-47c8-4d1e-9d28-598912b2705a/resource/88b3c021-71a2-4a3e-a0ff-24935704c0fb/download/scan-brochure.pdf.  Throughout my career, I have seen great success with the RCMP working with partner agencies such as SCAN also;
(Police should focus on) anything but speeding and window tint; window tint is the least of this town's concerns:
I completely understand your frustration, and I would love to have tint on my vehicle - particularly when it is +40 in the valley and I'm driving my 91 Toyota Corolla with the floor vents open on the Wintering Hills road.   But all kidding aside, in my 26-year career, I emphasize that for us, it is always the little things that turn into the big 'busts'.  Getting stopped for tint, or a tinted licence plate cover may seem chintzy, but at the end of the day it is contrary to the Provincial Laws, and gives us another legit reason to stop a vehicle.  Common sense also tells me that tint may make it a bit more difficult for a vehicle occupant to break a window to escape to safety, and make it harder to see when merging at times of dusk.  It can also pose a potential safety risk to our officers as they walk up to a vehicle with dark tint as it is harder for them to see weapons of opportunity, drugs, etc.;
(There is a perceived) increase of drug trafficking and production in our community.  Mostly repeat offenders with minor sentences keep returning to the same crime.  Public would like an increase of awareness of drugs and the effects it can have in our communities:
Combatting the area drug trafficking and opiod crisis is job 1 for us.  We have no bearing on the sentences repeat offenders receive, but we appreciate your recognizing a concern here.  I would encourage you to lobby your elected officials who make the laws that we do our best to enforce.  We and the Town of Drumheller support increased awareness of drugs and that was reflected by the Town of Drumheller & Cpl. Brad McIntosh's presentation of "Opioids…What do we Know?" on March 23, 2021.  Brad is a drug expert currently working with the Federal Serious and Organized Crime Unit (FSOC) out of our RCMP Headquarters, and he also goes out on calls to clandestine labs to gather evidence, dismantle and clean up meth or fentanyl labs.  This presentation was very informative and the Town is planning to re-broadcast so keep an eye out for the link on this on the Town website;
(Police should focus on) people using tinted licence plate covers (which contributes to breeding) the message that the law doesn't apply to them. I think if you deliberately hide your plate you are driving without proper licensing/registration and should be ticketed as such.  Sometimes focusing on the little things can make an impact preventing bigger problems down the line;
I couldn't have said this better myself – bravo!  An example of a situation where a member of the public called in a suspicious vehicle/person's complaint recently here in Drumheller led to the arrest of 2 dangerous offenders, the seizure of multiple (loaded) handguns, extensive cash and the interruption of a major Alberta ATM theft ring where the offenders are now serving federal gaol time and off our streets;
I have found syringes and was told (unsure by whom) just take them to a pharmacy to have discarded:
In my experience I have seen these syringes, particularly loaded with a combination of meth and car/fentanyl and found on school playgrounds, or where children may have access.  If you find something like this, kindly report it to us and we will patrol to seize and process for potential evidence and then ultimately, properly discard.  Our officers are trained in the handling of potentially dangerous chemicals such as these and we do not encourage community members to handle it;
(Police should focus on) the amount of drug addicts walking around, and there should be more help for these people with mental (health) issues:
For sure our enhanced / Community Engagement patrols are focusing on, wait for it…the little things such as petty crime, loitering, nuisance, and general civil & social disorder.  We are engaging our stakeholders on a more regular basis such as the Town of Drumheller, Drumheller Penitentiary Warden and Staff, our local Schools Staff members, ASSET Youth Coalition, AHS, Big Country Anti Violence Association (BCAVA) and the Salvation Army to name a few, and our local Indigenous Elders and Leaders to work together to find better, more helpful approaches to providing assistance with those who struggle with addictions, mental health, victims of domestic abuse and those without a home;
With our CRU team leading the charge, our enhanced, targeted patrols continue to provide a continuous, overarching positive impact, where the members gather input from all stakeholders as well as present feedback to our policing and citizens advisory committees;
There were multiple general comments in regards to RCMP Community Engagement:
We look forward to doing a better job engaging with our community such as, when the COVID restrictions are lifted, working with our Local Indigenous Elders and Leaders to be involved in upcoming Pow Wows, building better relationships at the Penitentiary Staff and Inmates, and our Schools.  We also look forward to interacting better with our Elderly, and working with our ASSET Youth Coalition to support our local youth in curbing potential poor choices.  Lastly, we are looking forward to showing up at upcoming Block Party Program events, the Mother's Day Parade and engage at least 1 youth representative to come to the table at the Drumheller Community Policing & Advisory Committees.
We wish to thank our community members for taking the time to respond to our Survey, it is evident that many people care about contributing to the goodwill and safety throughout our neighborhoods, and anyone is welcome to contact me anytime to provide feedback at kdrumhellerservices@rcmp-grc.gc.ca.
As always, give me a call to discuss further at 780-718-2278."

- Staff Sergeant Ed Bourque, Drumheller RCMP.