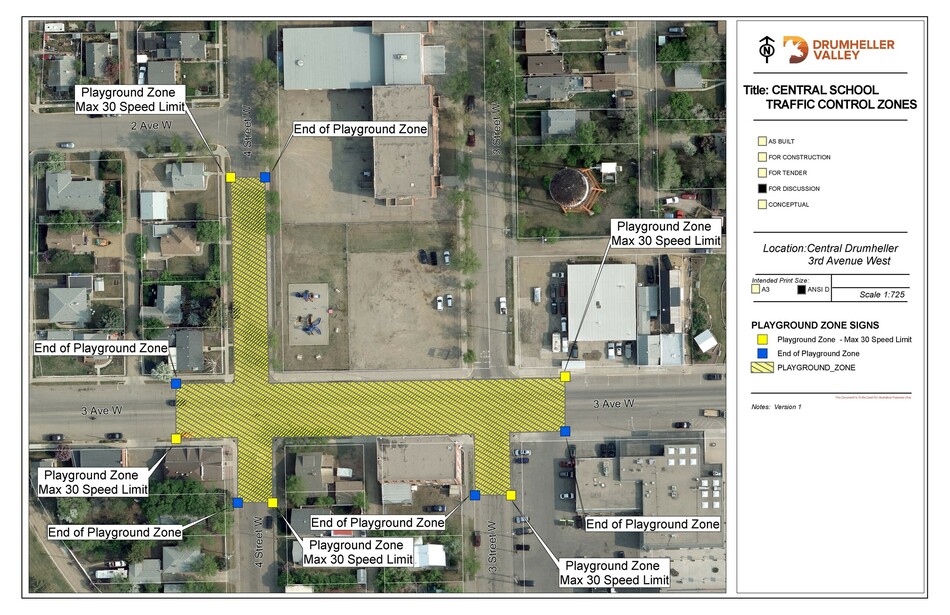 At the end of July 2021, the Town received concerns from a member of the public regarding the lack of playground zone at the 400 block of 3 Ave West, near the Drumheller Community Church (or commonly referred to as Old Central School). Upon review of the criteria outlined in the Alberta Infrastructure and Transportation guidelines, it was determined that the area meets the criteria to be designated as playground zone.
The new signage and speed limitations will affect the following streets:
200 & 300 blocks of 4 Street West
400 block of 3 Ave West
Please proceed with caution in the area and obey the new signage, as we continue to do our best to keep residents safe.