Go back to news listing
Drumheller Shares COVID-19 Update Regarding Status of Town Facilities in Step One of the Provincial "Path Forward" Plan
Posted on Feb. 4 2021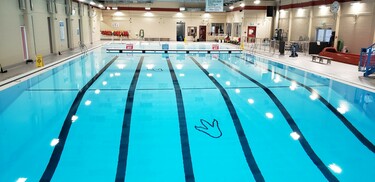 On January 28, 2021 the Province of Alberta announced that limited restrictions may be lifted as soon as Monday, February 8th. The Province shared a roadmap developed to help Albertans understand how restrictions will be eased in steps over the coming months. The "Path Forward" roadmap includes steps 1 through 4 with hospitalization benchmarks and the potential easing of certain restrictions.
Step 1 includes less than 600 hospitalizations, and potentially easing restrictions for restaurants, indoor fitness and indoor/outdoor children's sport and performance (school-related only).
The following applies to Town facilities as of February 8, 2021:
Badlands Community Facility
Remains closed until further notice
Opening the BCF will be re-evaluated in Step 2
Drumheller Memorial Arena & Drumheller Aquaplex
Only one-on-one or one-on-one household training is permitted for indoor fitness activities (for example, swimming pools, training figure skating on ice, one-on-one lessons).
Sessions have to be scheduled or by appointment. No drop-in or groups allowed.
Individual workouts without a trainer are not permitted.
One-on-one sessions cannot interact with others and there must be a minimum of 3 metres distance between pairs of trainers and clients (aka sessions) in the same facility.
Trainers must be professional, certified and/or paid trainers who are providing active instruction and correction. Passive supervision of a physical activity is not considered training.
Trainers must remain masked during the session. Clients are not required to wear a mask while doing high intensity exercise.
More than one trainer and client 'pair' are allowed into the rink, pool, ice surface, etc. with restrictions
Availability of pool or ice time will be limited and re-evaluated in Step 2
"It's not cost-effective at this time to re-open the Badlands Community Facility in Step 1 of the Provincial plan," explains CAO, Darryl Drohomerski. "Our recreation team has been working with user groups for the arena and pool to determine their needs and make a plan."
Town Hall will re-open to the public, however it is still encouraged to limit in-person transactions and appointments as much as possible.
Supporting documentation