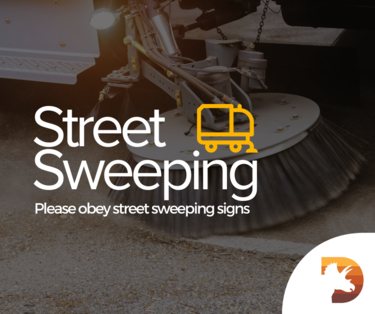 Our fall street sweeping program will begin on Friday, October 13, 2023.
The tentative schedule is as follows:
Area 1 - Downtown/Lower Newcastle from 5 St East going West to the train bridge, and South of the river and North of Highway 10/9 (1 week)
Area 2 - Riverside Drive East and the Greentree area (3 days)
Area 3 - Lower and Upper Midland/North Drumheller (3 days)
Area 4 - Huntington Hills, Bankview, Hillsview, Twin Hills, Commercial Area and Upper Newcastle (4 days)
Area 5 - Nacmine (2 days)
Area 6 - Rosedale (2 days)
Area 7 - Cambria (1 day)
Area 8 - East Coulee (1 day)
Area 9 - Lehigh (1 day)
Area 10 - Wayne (1 day)
For the next month or so, we ask our residents to watch for street signs that indicate the sweeper is in the area. If you see a sign in your area, please move your vehicles and remove rubber mats, basketball hoops and other obstructions from the roadway. 
This schedule may be subject to change with weather and other variables, so please keep an eye on our social media channels or drumheller.ca for updates on the schedule.