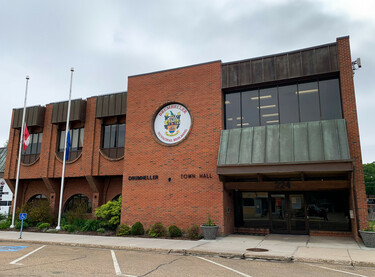 At the June 28 Regular Council Meeting, Mayor and Council voted unanimously to repeal Bylaw 20.20, also referred to as the COVID-19 Mask Bylaw, effective July 1.
"We will align our community with what the Province is supporting," states Greg Peters, Director of Protective Services. "Alberta will enter Stage 3 on July 1, which will effectively lift the general indoor provincial mask mandate. However, some areas have decided to maintain local mask bylaws past July 1, including Calgary.
According to Alberta's "Open for Summer Plan", the details for Stage 3 include:
All restrictions lifted, including ban on indoor social gatherings.
Isolation requirements for confirmed cases of COVID-19 and some protective measures in continuing care settings remain.
The general indoor provincial mask mandate will be lifted, but masking may still be required in limited and specific settings.
Their website also notes that additional sector specific details will be updated on their Enhanced Public Health Measures page.
Drumheller passed Bylaw 20.20 on November 23, 2020 before a province-wide masking mandate was issued. Drumheller has experienced a total of 467 positive cases and four deaths to date. Currently, the Valley has not reported a positive case since June 1, marking 28 consecutive days of zero cases.
Supporting Documentation