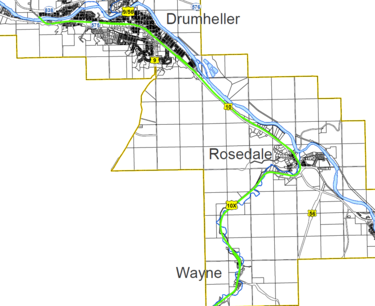 At the April 4 Regular Council Meeting, CAO Darryl Drohomerski presented an update regarding the CN Trail Project. "We've been successful in securing a twenty-five-year lease with CN for the use of the right-of-way from Midland, Newcastle, Downtown, Rosedale and Wayne to convert it into an active transportation trail system," Drohomerski announced. "The cost of the twenty-five-year lease is one dollar per year."
CN removed the rail in 2014, and the then-present Mayor and Council had initiated conversations with CN to convert the railbeds into active transportation trails. At the time, CN was not in the position to lease the land for this purpose, however, the Town has since been able to negotiate an agreement earlier this month.
"Residents have wanted this for a long time," begins Mayor Heather Colberg. "We are so excited to finally see this much-anticipated development come to life. Thank you for the work that past and present Council and Administration have done to get us to this point, and of course, a huge thank you to CN for working with us to offer this new trail system to our community!"
Drohomerski also noted "Developed areas of the trail will be comprised of recycled asphalt millings, similar to some sections of the Badlands River Parks trail system. This surface is considered an all-weather surface and can support mobility equipment. There will be accessibility points (ramps) to access the trail, mostly in the downtown developments."
At the request of Councilor Tom Zariski, the first area scheduled to be developed is connecting Downtown Drumheller to the lights at 19 Street East near Walmart, to provide much-needed pedestrian access to this area.
To learn more about this exciting opportunity, a comprehensive 'Frequently Asked Questions' document is available on Drumheller.ca.