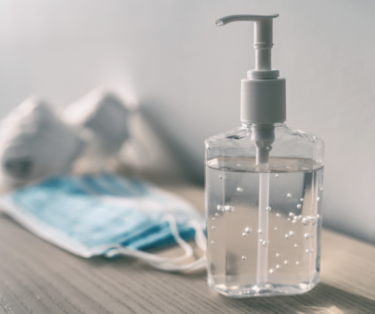 On September 15, 2021, the province of Alberta declared a state of public health emergency. As COVID-19 cases and hospitalizations continue to rise, new measures to protect the health care system and stop the spread will come into effect starting September 16, 2021.
Starting September 20, 2021, discretionary events and businesses must follow one of these two options:
Implement the Restrictions Exemption Program requiring proof of vaccination or negative rapid test result to continue operating as usual, or
Follow capacity and operating restrictions as outlined on the Government of Alberta website.
New Province-Wide Restrictions
Masking will continue to be mandatory in all indoor public spaces, physical distancing of two metres will once again be required.
All private indoor gatherings for unvaccinated individuals will be limited to two households and a maximum of 10 people. There are no restrictions on children under 12 years of age regarding gatherings. 
Individuals who live alone may have up to two non-household vaccinated close contacts.
Unvaccinated people older than 12 years of age will not be allowed to attend any private indoor social gatherings. 
Outdoor private gatherings are permitted to a maximum of 200 people, with physical distancing required for those not from the same household.
Places of worship are restricted to one-third of the venue's normal capacity, masking is required.
Masks will be mandatory for all students Grades 4 and up, and staff and teachers.
Children younger than 18 will not be required to mask or maintain physical distancing during sports, spectators will be limited to one-third capacity with masking and physical distancing. 
There will be mandatory work from home order, unless employers say a physical presence is required for operational effectiveness.
Additional restrictions will be coming into effect Sept. 20: Indoor weddings and funerals will be limited to no more than 50 people or 50 percent of fire code capacity, indoor receptions will not be permitted.
Restaurants, bars, pubs and lounges must close indoor dining unless they implement proof of vaccination. Those that don't implement proof of vaccination will also be restricted as to when they can serve alcohol. 
Indoor entertainment venues will be restricted to one-third of fire code occupancy if they don't implement proof of vaccination. 
One-third capacity will also apply to indoor fitness, recreation, sport and physical activity centres, and group fitness classes, team practices or games will not be permitted for those that don't implement proof of vaccination. 
A full list of restrictions and exemptions is available on the Government of Alberta's website.
What is the Restriction Exemption Program?
Businesses
Businesses that implement the Restrictions Exemption Program can operate as usual if they only serve people (ages 12 and over) who have:
Proof of vaccination

Single dose accepted between September 20 and October 25 if received 2 weeks before time of service
Double doses required after October 25

Documentation of a medical exemption
Proof of a privately-paid negative PCR or rapid test within 72 hours of service (tests from AHS or Alberta Precision Laboratories not allowed)
Businesses do not need to apply for the program. Audits and enforcement will occur to ensure rules are followed.
The Restriction Exemption Program would not apply to:
Businesses or entities that need to be accessed for daily living
Employees of businesses participating in the program
Children under 12
Proof of Vaccination
To enter spaces participating in the Restrictions Exemption Program, people ages 12 and older can provide proof of vaccination or documentation of a medical exemption.
September 20 to October 25: Proof of a single dose is considered acceptable as long as the dose was given more than 2 weeks before the time of service.
After October 25: Proof of double vaccination is required.
Supporting Documentation