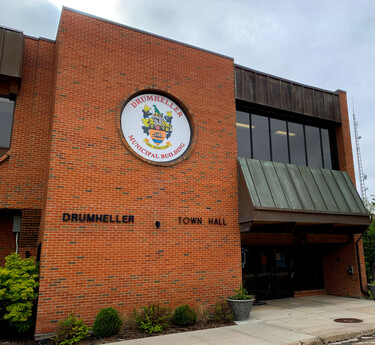 At the January 24, 2022 Regular Council meeting, the proposed 2022 Capital Budget of $10,740,000.00 was unanimously approved.
"Our Administration has done an exceptional job with the capital budget," states Mayor Heather Colberg. "It is very clear that this has been carefully thought out and addresses many infrastructure upgrades that will enhance the quality of life for our residents. We are looking forward to continuing to improve the Valley!"
The approved 2022 Capital Budget comprises 43 capital projects totalling approximately $10.74 million. The presented projects were identified as priorities to either deliver current levels of service or enhance current levels funded by grants, utilities, taxes and municipal reserves. The capital budget does not include the Drumheller Resiliency and Flood Mitigation Program; however, there are several projects that have been included in the budget that need to be completed in conjunction with the project.
"Improving municipal infrastructure in conjunction with flood mitigation construction is efficient and will offer significant cost-savings," explains Dave Brett, Director of Infrastructure Services. "Once ground is open for berm construction, we can upgrade an out-dated sanitary crossing at the same time instead of opening up the earth at a later date. This will save us dollars in the future."
The $10.74M capital budget will be invested in the following scenarios:
| | |
| --- | --- |
| Utilities (Wastewater) | $2.40M |
| Utilities (Water) | $2.26M |
| Community Services | $1.82M |
| Drumheller Municipal Airport | $1.54M |
| Road Transportation | $1.49M |
| Common Services | $0.48M |
| Fire Services | $0.46M |
| Administration | $0.29M |
CAO Darryl Drohomerski clarified this year's breakdown for capital budget is a new process for Administration. "As we continue to streamline our services and operations, capital budget items have been broken out as individual requests that outline the details and necessity for each request. All forty-three projects have detailed explanations about the potential impact to infrastructure, safety and/or quality of life for our residents, which will help council make an informed decision when approving the capital budget."
The 2022 Capital Budget proposal included a 10-year capital plan for the Town of Drumheller. The Capital Plan provides Council with a forecast of capital expenditures coming up in the next ten years, based on the current and future needs of the organization and the community as a whole.  The Capital Plan gives Council the opportunity to have a long-term view before the decision to approve the 2022 Capital Budget.
A detailed breakdown of each category, as well as the 10-year capital plan, is available in the January 24, 2022 Regular Council Meeting agenda package on Drumheller.ca