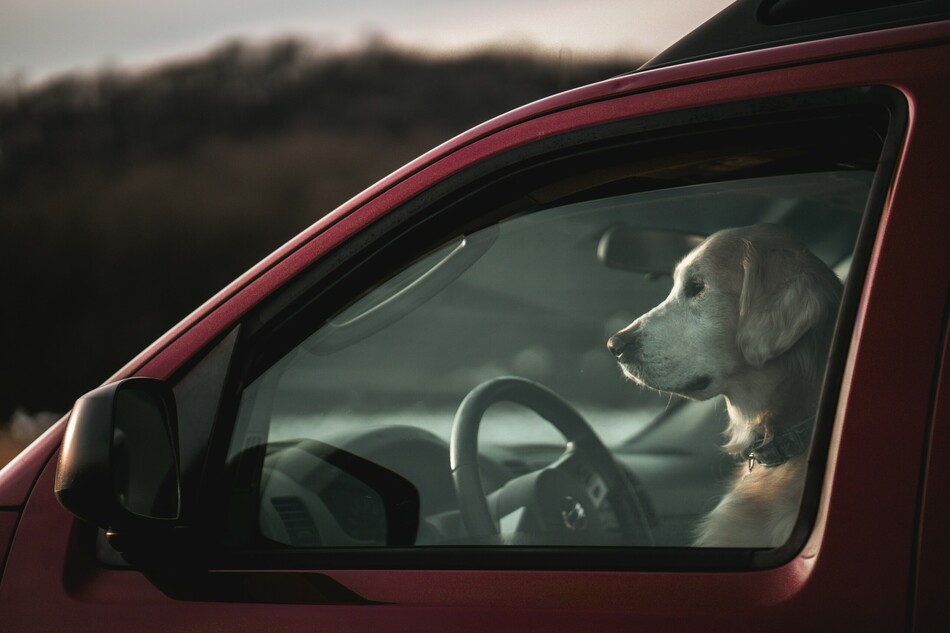 As summer approaches, we want to remind everyone that it doesn't take long to put your pet into a harmful situation when left in a vehicle on a warm or hot day.
It may seem as though you are doing your furry friend a favour by bringing them with you to run errands or go on a road trip, but if your pet is unable to join you in a store, leaving them in a vehicle in warm or hot weather could have drastic consequences.  
Although humans can sweat and regulate their body temperatures, this extreme heat can still be deadly, especially for infants and toddlers. Dogs have harder times adjusting to heat than most humans, so being stuck in a hot car can quickly become life-threatening.
On summer days, the interior temperature of a vehicle can jump from 20 degrees C to 30 degrees C very rapidly. Public parking in Drumheller often lacks shade and protection from direct sunlight, which only increases the speed in which vehicles heat up. 
Cars magnify heat, and this uncomfortable greenhouse effect can happen even when it's cooler outside. Some people believe that opening car windows will relieve any issues that their furry family member has, but this is not always the case. Even with a car window rolled down, heatstroke can happen within 15 minutes.
Five Alternatives to Leaving your Dog in the Car
Use a drive-thru for errands when available.
Bring a friend who can stay with your dog outside while you run your errand.
Shop at pet-friendly stores where your dog is welcome to browse with you.
Eat at an outdoor café where your dog can sit with you.
Leave your dog at home where it's cool and safe.
Check out Jurassic Bark Pet Resort to take your furry friends into a safe space on those hot days.
Please remember that, even though you may see an animal in distress in a vehicle, it is strongly recommended that you do not break the glass nor cause damage to the vehicle in question.
If you have a concern, please call Emergency and Protective Services at 403-823-1363.