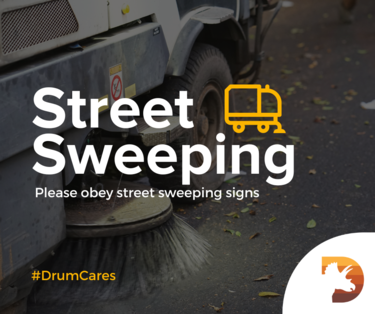 Fall street sweeping will begin on Monday, October 10, 2022. 
The tentative street sweeping schedule is as follows:
Area 1: Downtown/Lower Newcastle from 5 St E going West to the Train Bridge. South of the River and North of Highway 10/9 - One week
Area 2: Riverside Drive E and the Greentree area - Three days
Area 3: Lower and Upper Midland/North Drumheller - Three days
Area 4: Huntington Hills, Bankview, Hillsview, Twin Hills, Commercial Area and Upper Newcastle - Four days
Area 5: Nacmine - Two days
Area 6: Rosedale - Two days
Area 7: Cambria - One day
Area 8: East Coulee - One day
Area 9: Lehigh - One day
Area 10: Wayne - One day
We ask our residents and visitors to watch for street signs indicating that the sweeper is in the area. Street sweeping will be ongoing for up to five weeks.