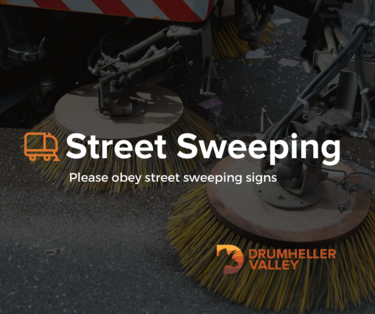 Fall Street Sweeping will begin October 14, 2021. 
This program differs from the Spring Street Sweeping program as our teams will be in areas where there are a lot of trees and foliage overhang. 
The schedule is as follows:
October 14 & 15 - 5 Street East to the end of 3 Ave. East (including all streets in that section)
October 18 & 19 - Riverside Drive East and Greentree
October 20 - Midland and North Drumheller
October 21 & 22 - Rosedale, Cambria & East Coulee
We ask our residents to watch for street signs that indicate the sweeper is in the area.