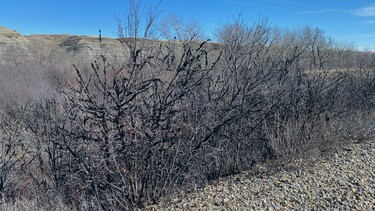 As part of the Drumheller Resiliency & Flood Mitigation Office engineering assessment and embankment stability, CN Rail has granted a special license to the Town of Drumheller to conduct a review of the right of way (ROW) for suitability as System 2100, the boundary between new development areas and the protected zone.
Grubbing and brushing, similar to what occurred on provincial dikes last fall, will take place along CN's ROW.   These activities will see vegetation such as sage, buffalo berries, saskatoons and cacti preserved as possible.  Black-knot infested trees and vegetation will be burned on site to minimize spread of the fungus. Activities will be coordinated with Town of Drumheller Fire Department.
This work will take place between March 20 – April 15th to comply with the migratory bird act.
For more information contact:
Drumheller Resiliency & Flood Mitigation Office
403-823-0994
-30-