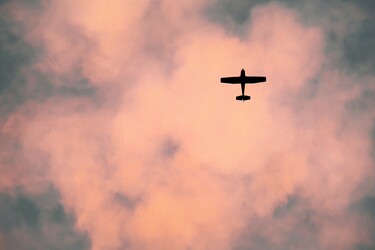 A national organization has scope to land at the Drumheller Municipal Airport on August 28, 2021, with intention of promoting gender diversity in the aviation and aerospace fields.  
Elevate Aviation is a not-for-profit organization founded in 2015 that provides a platform for women to thrive and succeed through aviation and aerospace. By connecting motivated women who are interested in the aviation field or who are just starting their careers with successful women already in the field, Elevate Aviation, based out of Edmonton, Alberta, provides programs all across Canada.  
The organization partners with Canada's leaders in aviation to promote companies, unique careers and the aviation industry as a whole, all while inspiring and empowering women and girls along the way. 
Every year, Elevate Aviation does a Cross Country Air Tour and, for the first time in Elevate Aviation's history, it has chosen the Drumheller Valley as a point of interest. With intention of landing at the Drumheller Municipal Airport on August 7, 2021, there was a delay due to visual impairment caused by wildfire smoke.  
In addition to watching the numerous planes land, attendees of the Elevate Aviation Air Tour Event up at the Drumheller Municipal Airport can expect a concession and live entertainment.  
This event is weather and smoke permitting, so be sure to remain updated by following the Town of Drumheller and Fly Drumheller social media pages!
For more information on Elevate Aviation and their Cross Country Air Tour, you can visit https://elevateaviation.ca/about/