Go back to news listing
Drumheller Municipal Airport Awarded Strategic Transportation Infrastructure Program Grant
Posted on Aug. 20 2021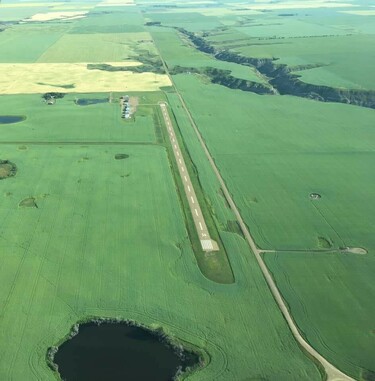 The Town of Drumheller is pleased to announce that the Drumheller Municipal Airport is one of the recipients of the Strategic Transportation Infrastructure Program (STIP) grant. This grant program encourages municipalities to apply for funding for projects that develop and maintain local transportation infrastructure.
The STIP's Community Airport Program stream places emphasis on the rehabilitation and improvement of community-owned public-use airports. Typically, the funding levels are split by 75% of provincial contribution for eligible project costs, and 25% municipal contribution for eligible project costs.  
This grant will be put toward the re-paving of the Drumheller Municipal Airport runway. This project is estimated to cost $1,507,000, as stated by the STIP, and $1,130,250 was awarded in provincial grant.  
Project construction is scheduled to take place in the spring of 2022 to give ample time to develop a construction plan, as well as decrease the amount of interference in the facility's operations.  
For more information about the STIP, click here.