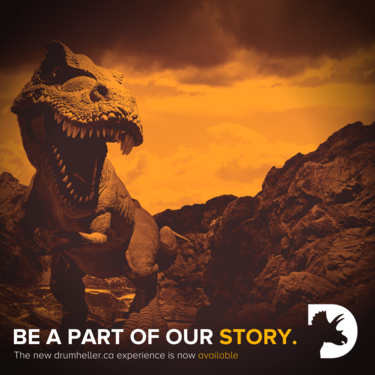 The Town of Drumheller has officially launched a new municipal website that is focused on better navigation, accessibility, and harmonizing the new brand that was launched late last year.
The new Drumheller.ca has a new, easy to use menu structure, popular links area, interactive polls, a comprehensive business directory, an "I want to" menu on every page as well as many user-friendly modules that highlight Drumheller's municipal services.
"We are very excited to announce our new website," shares Darryl Drohomerski, CAO for the Town of Drumheller. "The goal from the beginning of this project was to have a website that is easier for residents to use, a great tool for those considering Drumheller as their future home or vacation destination, and to have something that really captures the spirit of the Valley!"
The committee consisted of Administration and a Councillor, and they spent hundreds of hours updating content, streamlining online services, and ensuring accessibility to information to make it easy to find.
"This website is considered a living project that we are very proud of," continues Drohomerski. "We are absolutely dedicated to continuing to improve and build based on feedback from members of our community, visitors, and our staff. We welcome everyone to share their thoughts with us regarding this new project"
The website developers Box Clever, were the successful candidates of 34 competitors and were awarded the contract last summer. Box Clever is an Edmonton based firm with extensive experience in municipal website development.
A few modules are still in development and expected to be available shortly after launch. This includes interactive modules for Tenders, Parks & Trails, Garbage Collection, and Snow Removal.
To provide your feedback on the new Drumheller.ca experience, please comment below!