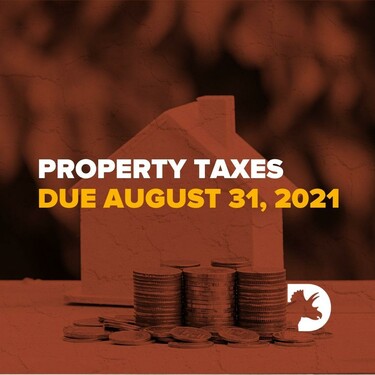 It's just about that time when property taxes are due! To avoid penalties being applied, your payment must be received by the Town of Drumheller no later than 11:59pm August 31, 2021.
How can I Pay my Municipal Invoice?
Pre-authorized monthly payment plan
Online banking
E-transfer to etransfer@drumheller.ca*
Debit or cash at Town Hall
Post dated cheques
Credit Card payments via Option Pay
To enroll in the pre-authorized monthly payment plan (PAPP), any months that have elapsed must be paid prior to applying for the PAPP.
Example: if your property taxes are $1,200.00 for the year, your monthly payment would be $100.00 ($1200.00/12= $100.00). If the enrollment is to begin in August, a payment of $700.00 is required to cover the months of January to July. Enrollment must be completed no later that the 20th of each month. 
If your preferred method of payment is through online banking, or your banking institution, the process can take up to four business days. A reminder to plan ahead when choosing these preferred methods of payment to include any delays!
A 5% penalty will be applied on the unpaid currently levy on September* 1st, and an additional 5% penalty on the unpaid current levy on November 1. All arrears are subject to a monthly penalty of 0.75%, per month, or 9.00% per annum, calculated on the first day of each month. 
For more information, please call 403-823-6300 or email propertytaxes@drumheller.ca