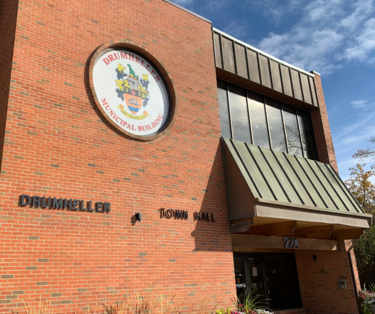 At the April 11 Special Council Meeting, Council passed the 2022 property tax-supported operations budget, reflecting a municipal requisition of $9,147,735. Combined with the Education tax and other requisitions, the anticipated tax rate will be approximately 1.9%. A homeowner of a $300,000 property would see an increase of $66 per year, or $5.50 a month.
Administration brought the proposed budget forward for first reading at the March 7 Regular Council Meeting. The second reading of the budget went before Council on March 21, 2022, and the proposed budget of $9,273,404, or an increase of 3.2%, was unanimously defeated with clear direction from Council to consider reductions.
Council requested a cost breakdown of labour against revenue at both the Drumheller Aquaplex and Badlands Community Facility to discover if there are further financial efficiencies needing to be addressed.
As per the 2022/23 Provincial Budget, Alberta Education requisitions have been increased by 1.5%. Additionally, in 2021, the Federal government announced that a collective agreement had been reached under the Municipal Policing Services Agreement. This resulted in a significant increase of over $100,000 in policing costs to Drumheller residents in 2022, primarily due to salary adjustments extending back approximately five years.
Earlier this year, Administration conducted research on municipal requisitions in some comparable municipalities. The range of expected tax increases in these municipalities is between 1.72% and 4.9%. The Town of Drumheller's tax increase is among the lowest within these comparable municipalities.
| | |
| --- | --- |
| Municipality | 2022 Municipal Property Tax Increase |
| Banff | 4.0% |
| Coaldale | 1.72% |
| Drayton Valley | 2.5% |
| Drumheller Valley | 2.1% |
| Devon | 3.9% |
| Edson | 4.9% |
| Hinton | 3.0% |
| Innisfail | 2.0% |
| Whitecourt | 2.61% |
Administration has prepared the 4-Year Operating Plan ("the Operating Plan"), which starts in 2022 and comes to an end in 2025. The Operating Plan evolves based on the needs of the community and organization, which provides Council a forecast of operating expenditures over the next four years.