Go back to news listing
Temporary Road Closures in the Downtown Core will be in effect until Labour Day Weekend
Posted on Jul. 23 2021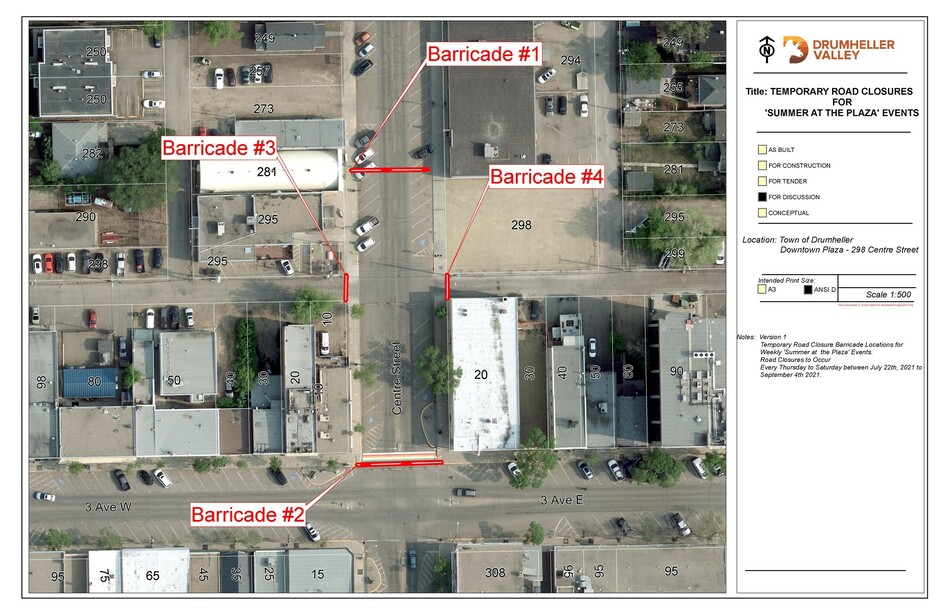 The Town of Drumheller will be issuing temporary road closures in the downtown core outside the Plaza every weekend until September 4.
The road closures will be placed on Centre Street at the intersection of 3 Avenue and Centre Street, the alleyways between 3 Avenue and 2 Avenue, and across Centre Street at units 285 and 294. 
Barricades will be placed every Thursday, Friday and Saturday from 4:00pm to 11:00pm from July 22, 2021 to September 4, 2021.