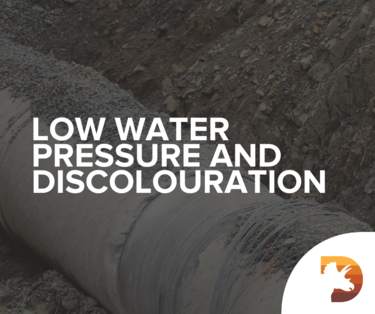 The Town of Drumheller is experiencing a water break on the main transmission line going west from the Water Treatment Plant. Crews have excavated the line near Walmart and are in the process of performing a repair to this water line. This is a significant repair that is expected to take two weeks to complete. Water pressure and flow is required to be reduced to all areas west of Walmart but will also impact the area south of Highway 10 because of the increased elevation of that area.
Though we are working to minimize any disruptions, over the next few weeks there may be periods of low water pressure and possible water discoloration caused by the change in flow. We apologize for the inconvenience that these disruptions may cause.
Please submit concerns and requests to SeeClickFix. Any questions can be directed to communications@drumheller.ca.