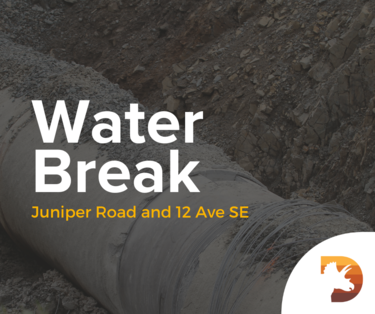 Our Public Works team has been made aware of a water break at the intersection of Juniper Road and 12 Ave SE.  
Signs have been placed in the area to warn motorists and ice control measures are being taken throughout the day to avoid icy roadways and sidewalks. These measures include grading, and it is asked that residents please move their vehicles as necessary.  
Staff and locators will be on site today to evaluate the break, and we ask that residents please obey signage and travel with caution in this area.  
We will continue to provide updates on the situation as more information becomes available. Updates will be posted to drumheller.ca and on our social media channels.