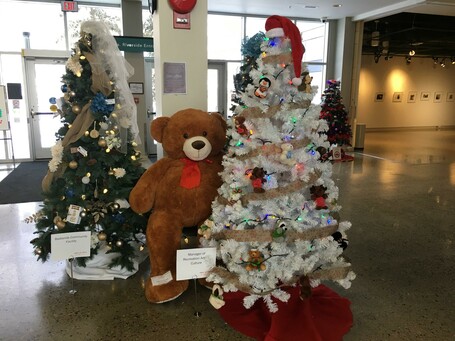 Festival of Trees
This year's Festival of Trees welcomes the world into the Badlands Community Facility to share in multiculturalism and traditions from outside the Valley. Students from the Drumheller Valley Secondary School International Program will be joining us to decorate trees in their traditional customs!
We invite all local community members, organizations and businesses who feel comfortable sharing their native culture with us to also participate in the Around the World theme.
The theme is not mandatory - we welcome all types of themes and styles. We want participants to allow their creativity to shine!
Contact our Community Events Coordinator for more information at events@drumheller.ca or 403-823-1341.